Whether for men or women, an anti-wrinkle cream aims to reduce the signs of aging on the skin and give the complexion a smoother appearance. There are different formulas, enriched with certain components. Follow our advice for choosing the right wrinkle cream.
Tip # 1 for choosing an anti-wrinkle cream: prolonged action
A day/night anti-wrinkle cream allows you to have only one treatment to apply morning and evening during your beauty routine. For men and women, day and night anti-wrinkle care has a prolonged moisturizing action and is a substitute for a day cream. The ideal is to choose a formula enriched with moisturizing and nourishing active ingredients, such as vegetable oils (argan, shea, sweet almond), flower hydrosols with decongestant properties or even essential oils for a targeted effect.
BioSphere Naturel Moisturizing face cream day and night: a multi-action anti-wrinkle cream
This organic anti-wrinkle cream for men is a treatment that is both hydrating and has smoothing properties. It can be applied day and night, winter and summer, after showering. Formulated without parabens, phthalates, sulphates or silicone, this anti-wrinkle cream for sensitive skin with a light texture does not leave a greasy finish on the skin and lets the epidermis breathe. Certified vegan, it contains 99% ingredients of natural origin and has a discreet odor.
Tip 2 to choose an anti-wrinkle cream: bet on a targeted composition
Hyaluronic acid is a substance naturally present in the skin which has the property of being extremely absorbent. It retains water in the lower layers of the dermis, and therefore gives it an elastic rendering. With age, hyaluronic acid becomes rarer in the body, and the skin therefore loses its tone. Anti-wrinkle creams enriched with hyaluronic acid moisturize the skin and give it a smoother and firmer appearance. Certain anti-wrinkle skincare and creams for women are also enriched with vegetable oils or natural extracts.
Kleem organics: a moisturizer with hyaluronic acid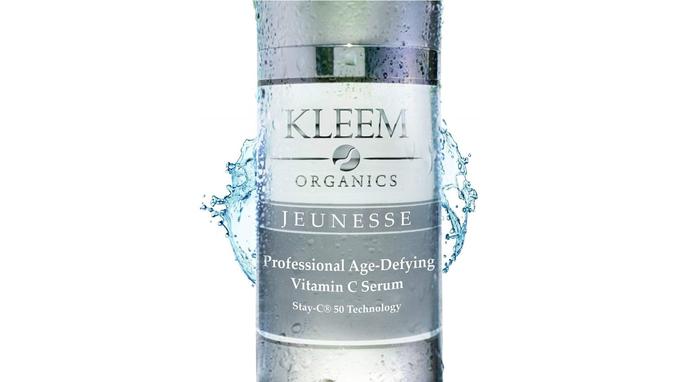 This natural anti-wrinkle cream is perfect for young and old skin. Thanks to a formula enriched with hyaluronic acid, aloe vera and green tea, the anti-wrinkle cream with hyaluronic acid Kleem organics allows to rejuvenate the skin and restore its radiance. The action of its active ingredients reduces the signs of time and visibly lifts the skin.
Editor's choice: Retinol: the organic anti-aging moisturizer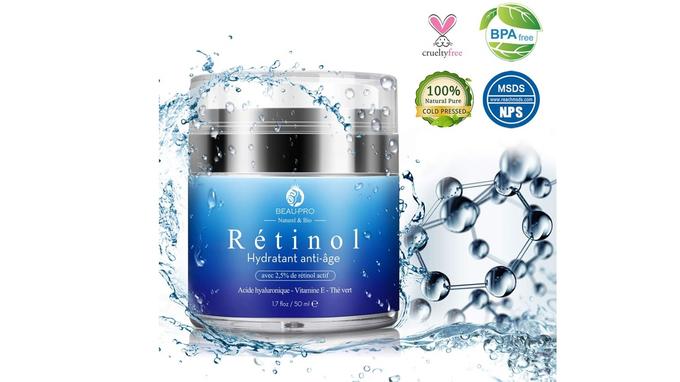 With its low price, this moisturizing anti-wrinkle cream adapts to all budgets and all skin types (oily, sensitive, etc.). Its retinol-rich formula is guaranteed to be 100% natural and vegan. It visibly firms the skin and reduces fine lines and wrinkles. Its non-greasy texture allows it to be applied morning and evening, as a make-up base or as a nourishing treatment. Finally, you can combine it with a serum from the range for smoother and firmer skin.
Conclusion:
An anti-wrinkle cream should be chosen according to the active ingredients included in its formula, as well as the skin type. Finally, an organic and / or vegan certification, as well as the guarantee of the presence of 100% natural ingredients can also help to choose your daily care.
At what age should you choose an anti-wrinkle cream?
There are anti-wrinkle creams adapted to each profile, depending on their action: preventive or reducing. For installed wrinkles, prefer a cream to the concentrated formula, to be applied morning and evening. The cream should then regenerate the skin and give it a smoother, more toned appearance. Conversely, as a preventive care before the appearance of wrinkles, a lighter cream can be chosen, while having moisturizing properties.
What active ingredients should you choose for your anti-wrinkle cream?
Today, most creams have several active ingredients combined in their composition. Hyaluronic acid is widely used for its moisturizing properties. Likewise, there is vitamin D or C, which help restore radiance to the skin. Certain rarer ingredients, such as snail slime, known to fight against skin aging, are also used.